John DeMaio is the CEO of spherical graphite and graphene producer Graphex Technologies. Opinions are the author's own. 
To meet the critical mineral needs of vehicle electrification, the list of countries whose battery minerals qualify for the Inflation Reduction Act's electric vehicle subsidies must expand.
However, to strike the proper balance between expanding global supply and investing in American security, the Biden administration should distinguish between critical mineral mining for battery minerals and critical mineral processing to create battery materials when determining how far to expand international cooperation. This approach includes how the administration reviews the list of countries whose products are eligible for IRA EV incentives.
Initially, the IRA encountered criticism for setting aggressive — some say unrealistic — timelines for extricating U.S. critical mineral supply chains from China and for offering an overly narrow list of countries that qualified for EV tax incentives.
In other words, U.S. organizations could not plausibly meet their critical mineral sourcing needs based solely on the countries provided and in the timelines allocated, and still stay on track to meet energy transition vehicle electrification goals. International collaboration will be essential to address these challenges.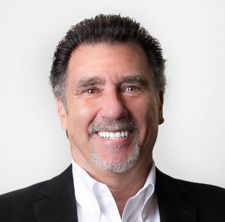 So far, the U.S. has pursued two major avenues of cooperation. First, it is negotiating critical-mineral-specific free trade agreements, which would make partner countries eligible for IRA EV incentives.
In March, the United States announced a critical-mineral-specific free trade agreement with Japan, and it is currently negotiating additional agreements with entities including the UK and EU. Second, it became a founding member of the international Minerals Security Partnership, which, although its members do not inherently qualify for IRA incentives, commits to connecting critical mineral projects with public and private global funding.
The Minerals Security Partnership and its continued expansion (recently to include India) offers important collaboration in scaling global battery mineral supply. Most recently, projects announced in October at the alliance's meeting alongside the London Metals Exchange Week are an important step towards the international collaboration that vehicle electrification will require.
Concurrently, rumors circulate that UK and EU decisions on free trade agreements may arrive soon.
But a wrinkle remains.
So far, the Biden administration has treated critical mineral mining and processing identically in negotiations. A more effective approach would be to recognize the differences between these steps in the supply chain.
After all, mining is geographically limited, and in the case of North American graphite reserves, the locations and amounts of those deposits were predetermined a geologic time scale ago. Processing, on the other hand, is much more flexible. U.S. firms can process minerals on U.S. soil so long as they have the know-how, the permits and the financing to get it done.
As a result, the upstream and midstream of critical minerals should carry different mandates. To build a stable, domestic EV battery supply chain, the U.S. will undoubtedly need critical minerals from other countries. As such, we should seek to continue to expand international collaboration with nations that possess abundant reserves, especially those with whom we have strategic trade relationships.
With an abundant, diversified supply of critical mineral inputs, US. EV makers can have a dependable supply of inputs insulated from potential geopolitical or meteorological woes.
When it comes to mineral processing, however, international collaboration should be more circumspect. The fact that we can, with workforce education and community investment, build up our domestic capability to process critical minerals — in a way we simply can't with mining, short of conjuring rocks into the ground — means that the calculus is different. Ultimately, a shorter supply chain rooted in U.S. know-how makes good business sense.
We need to expand international critical mineral collaboration for mining. But adding more countries to the mining roster need not and should not dilute the imperative to increase processing capacity for those minerals in North America, especially for companies that want to qualify for IRA subsidies.
To balance the competing imperatives of abundant supply, diversified sources and local production, the best path forward is to make critical mineral mining an international affair — and make critical mineral processing a domestic one.